Wonderhubs 2nd Birthday Party!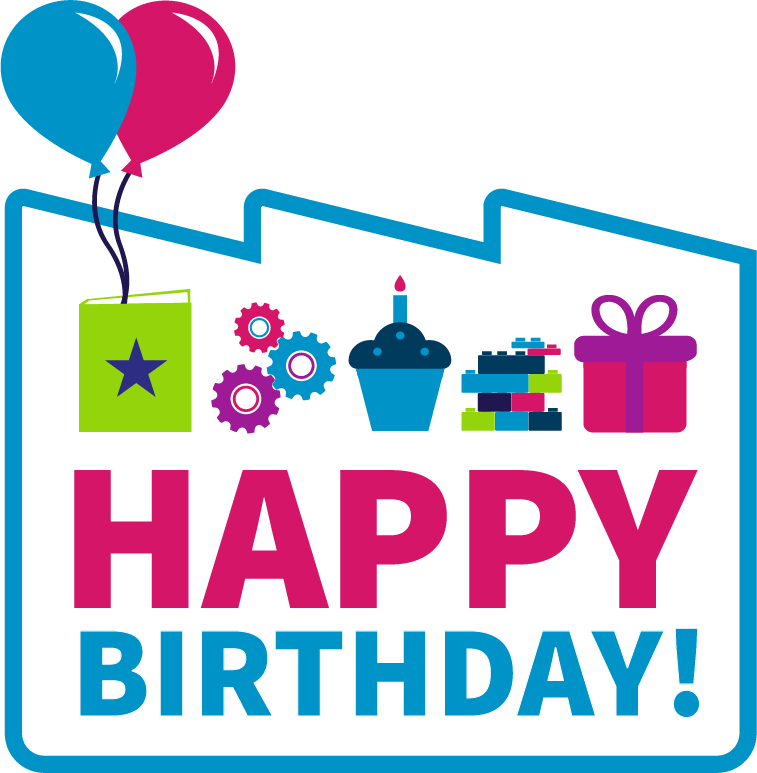 Wonderhub is turning 2! That means we have been offering #wonderfied programs and activities for the past 2 years, or 24 months! That is 104 weeks, which equals 730 days or 17 520 hours which is fifty-one thousand, two hundred minutes.
Join Wonderhub on June 28, 2021 for a day of wonder-filled activities that celebrates our second birthday! It will be two-tally awesome!
We will have some fun FREE outdoor activities which will include an It Takes 2 Challenge, Ultimate Hopscotch, Toss the Wondernaut, Wonderfied activities including a bubble machine, hula hoops and more, a Happy Birthday dance party and some special guests will be making appearances!
Wonderhub will also be open to the general public on June 28th for paid admission to the galleries.
Want to help Wonderhub celebrate even more? Wonderhub will be participating in the Canada Helps Great Canadian Giving Challenge – if you want give Wonderhub a birthday gift, a donation can be made on Canada Helps to enter Wonderhub in for a chance to win $20,000 to help continue to support all of the #wonderfied programs that Wonderhub offers.